The Pivonka family web site - Home

THE MARY PIVONKA HILL FAMILY

Shortly after the Pivonka family arrived in Kansas from Moravia, Mary, at 16 the eldest of the children, hired out as chamber maid in a Larned Hotel, later as a cook, which job she held until her marriage to Tom Hill. She lived in Larned continually until her death in 1957.

---
Neither the Pivonka Family Record nor other sources available to the writer have details about Mary Pivonka Hill and her early life in the US. Any information from family members, including photographs, would be greatly appreciated.

---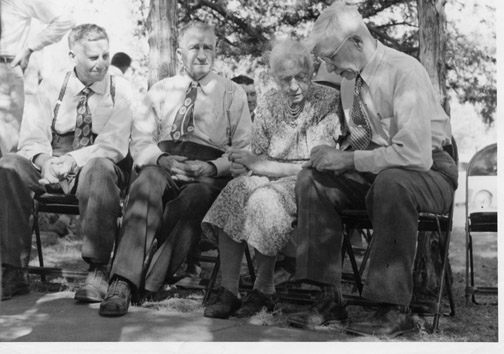 1953? photo - Frank Pivonka, Mary Hill, John Pivonka, probably at Frank Pivonka home in La Crosse, KS

---
Ca. 1910 photo - Ancie & Mary Hill with Augusta and Louis Pivonka